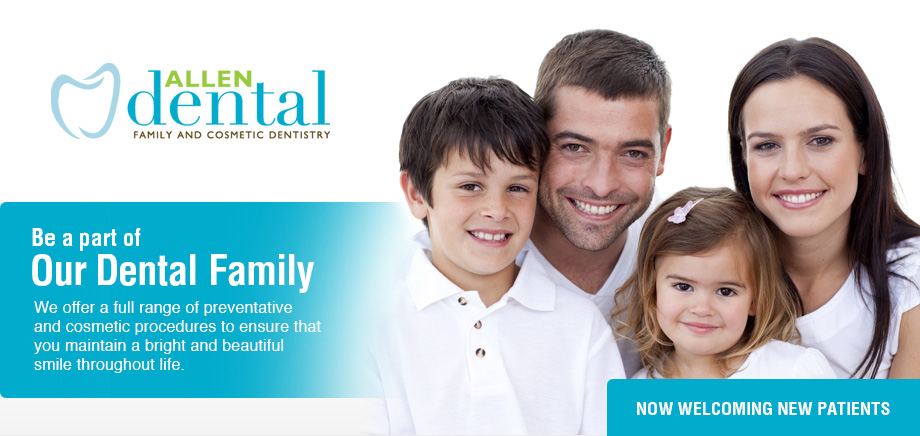 A Family and Cosmetic Dental Practice
Allen Dental welcomes new patients. To learn more about our services, we invite you to explore this site or contact our office to book your appointment
Our Philosophy
We will strive to provide the most comfortable and comprehensive dental care in a fun and relaxing yet professional manner.
Using only the most conservative and advanced techniques, Allen Dental ensures that you and your family have the best dental care possible.
Through compassion, understanding and professional communication we hope to exceed all of your oral health expectations.
Referral Program
The greatest compliment we can get is telling your friends and family about your enjoyable visit with us. Please inquire about our referral promotions.
3147 Yonge Street
Toronto, Ontario
M4N 2K9
Get Directions
647-35-ALLEN
(647)352-5536
Hours of Operation
Monday 8:00AM – 6:00PM
Tuesday 9:00AM – 2:00PM
Wednesday 9:00AM – 5:00PM
Thursday 8:00AM – 6:00PM
Saturday 9:00AM – 3:00PM
Additional appointment times available upon request.
Dental Services Available
Family and Preventative Care
Oral Hygiene (Cleanings)
Cosmetic Dentistry
Implants
Emergency care
Planning A Wedding?
Have the Perfect Smile on Your Perfect Day! Call or email to ask about our In-Office One Hour Whitening today!
Patient Reviews For Allen Dental

5 STARS
"I just came out from seeing Dr. Allen for 2x wisdom teeth extraction. What a breeze! He's attentive, confident, efficient and a pleasure to have as a dentist."

5 STARS
"We took our 2 children to Dr. Allen and were completely happy with everything , I would highly recommend Dr Allen to anyone looking for a family dentist"
Ratings provided by RateMDs.com
All rights reserved ©2015