In The Allen Dental Family, Beauty Is More Than Relative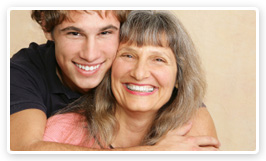 Because keeping your smile looking good and the food tasting great needs a little help from time to time, we clean, polish, do fillings, and desensitize to make your teeth sparkle.
We pride ourselves in making your dental visit as pleasant and comfortable as possible, and if required, we provide nitrous oxide (laughing gas) or other oral medication to help you relax.
Healthy Teeth For A Healthy Child
It is vitally important to instill in kids the need to take care of their teeth. We aim to provide the best environment for them to feel comfortable and at ease. Each child behaves and develops differently; however, we usually recommend bringing them in to see us between the ages of 2 and 3 years old.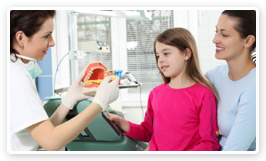 Our Goal with Children is Two-Fold:
1) We want to keep their teeth healthy and;
2) Create and reinforce positive experiences with the dental team, as these experiences will shape their perceptions of dental care well into adulthood.
Sealants/Varnishes
These are usually placed on children's back teeth and on permanent molars after they have come in (erupted). They provide a protective cover over the deep grooves that are present in the back teeth; this is one of the most common areas for cavities in kids and young adults.
Restorations (Fillings)
We use the most advanced and best materials and techniques possible to ensure that only the necessary damaged parts of your teeth are removed and replaced with natural looking tooth colored fillings. By using "white" fillings and early diagnosis we can help keep as much healthy tooth structure where it belongs.