Meet Our Family
We are looking forward to taking care of you and your family's oral health.
Our friendly staff will help make your every dental visit as pleasant and comfortable as possible.
Dr. Shane Allen, DMD
Dr. Allen grew up in the Maritimes, and completed his Bachelor of Science in anatomy and cell biology and 2 years of dental research with one of the leading experts in tooth development at McGill University. He then pursued his Doctor of Dental Medicine degree from Nova Southeastern University and graduated in 2005.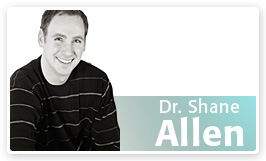 Dr. Allen has been practicing as an associate in the greater Toronto area upon graduation. He is committed to providing the best oral care and customizes dental treatment to each individual patient needs and goals.
Dr. Allen is a firm believer in educating his patients not only to improve their home care and overall dental hygiene but also to increase their awareness of all of the various treatments that are available to them. His love of dentistry is constantly challenging him to learn new and advanced techniques, to help him provide the high quality, friendly care that his patients have come to expect from him.