Virtually Invisible Aligners Custom-Made For You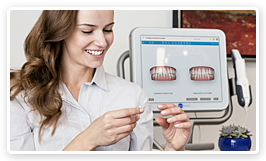 It's the easy way for straightening your smile with minimal interruption in your life.
Invisalign is the clear aligner system committed to continuous innovation that's built upon the data and experience of 4 million cases. No other clear aligner offers this level of comfort and unique features as backed by Invisalign's 20 plus years of clinical research and more than 700 patents.
Up To 50% Faster Treatment Times
Get the smile you want even faster with weekly aligner changes.
Clinically Proven Results
75% more predictable tooth movement is achieved through our SmartTrack® material and SmartForce® features.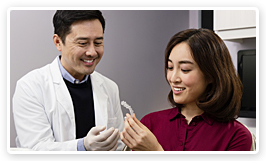 Better Fitting, Better Comfort
Easier to put on or remove than other aligners.
Effective For A Wide Variety Of Cases
Move your teeth more precisely with innovative SmartForce® features and SmartTrack® material that make Invisalign treatment effective for complex cases.
Unique Feature For Teens
Gauge wear time with Invisalign compliance indicators that fade from blue to clear.